October 7, 2018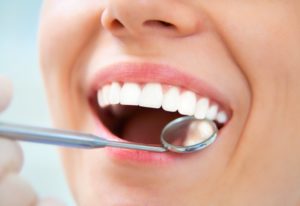 Can you believe another year has almost flown by? If you're like most Americans, this has been a busy and eventful 10 months. Maybe between a hectic work schedule, family responsibilities and your other tasks, you've forgotten about your oral health. Your dentist in Mesquite says if so, then take advantage of the opportunity you have to receive preventive care before the year ends. As you read on, you'll learn why this is such a critical time to be proactive.
Why is Preventive Care So Important?
Preventive care visits are held every six months and are vital to your oral health. Here are some of their specific benefits:
Cleaner Teeth – Having your teeth cleaned serves two key purposes: removes harmful plaque that can lead to decay and leaves the teeth looking clean and refreshed.
Thorough Examination – Another key to preventing major issues is to address them while they're small. If there are any abnormalities found, the dentist will develop a treatment plan that will nullify it before it becomes worse.
The Opportunity to Ask Questions – When you attend a preventive care appointment, you'll also have an opportunity to ask the professional any questions you may have. The information you gather will contribute to your oral health down-the-road.
A final perk of preventive care appointments is they are usually completely covered by your dental insurance. So you not only receive the care you need, but you're also able to spare your wallet.
How Preventive Care Saves Even More Money!
By being proactive with your dental care, you're able to prevent complex oral health challenges later on. The following shows how dental insurance covers treatment outside of preventive care:
Basic Care – If you're in need of restorative procedures like a cavity filling or a root canal treatment, your dental insurance will pay, on average, 60-80% of the costs.
Major Care – The placement of a dental crown, bridge or a set of dentures is considered major dental care. For such procedures, you can expect the copay to be around half of the total cost.
The common denominator among the above-mentioned issues is the role of bacteria. From them, many oral health issues arise.  If they are ignored and allowed to develop, they can require more complex care, which translates into more money for you to spend.
Taking Advantage of Dental Insurance
Consistently maintaining preventive care visits is also a part of the process of maximizing your dental coverage, which only 2.8% of those insured actually accomplish. Many will let the year pass by without attending any preventive care visits, but you now have the knowledge of why these visits are so important. Thus, you have an opportunity to do something about it before the year ends.
Otherwise, a new year will start, which means your dental insurance will renew, and the money you paid to maintain coverage will be lost.
To prevent that from happening, reach out to your local dentist today to schedule an appointment!
About the Author
A recipient of the Lifetime Achievement Award from the Academy of General Dentistry, Dr. Byron McKnight has been a fixture in the city of Mesquite and the surrounding areas for years. Along with providing expert care, he helps to educate future dentists as an Assistant Clinical Professor at Baylor College of Dentistry. Dr. McKnight combines his years of expertise and a dedication to continuing education to provide his patients with the best in dental care. To schedule a visit before the year ends, you can contact him through his website.
Comments Off

on Dental Insurance – Your Dentist in Mesquite Says Use It or Lose It!
No Comments
No comments yet.
RSS feed for comments on this post.
Sorry, the comment form is closed at this time.