About Our Mesquite Dental Office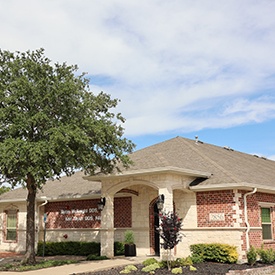 Dr. McKnight and our team want you to feel like our office is your dental "home away from home." That is why we always go the extra mile to make you feel comfortable as we provide top-tier services. Read below to learn about a few things that make our practice stand out from the crowd. If you have questions about what you discover, or you are ready to schedule an appointment, give us a call. We look forward to hearing from you!
5-Star Spa Experience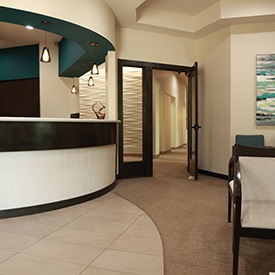 Because life is stressful enough, we strive to create an office environment that will allow you to leave the cares of daily existence far behind you. As a spa dentist in Mesquite, we want to help you feel relaxed and invigorated. Our practice includes a massage therapist, aromatherapy towels, luxurious pillows, and warm blankets for your comfort. If there is anything else we can do to make you enjoy your experience here, be sure to let us know. We will do everything we reasonably can to accommodate you.
Advanced Dental Technology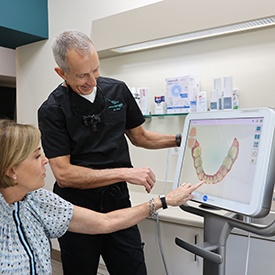 While we expend a lot of effort to give you a spa-like atmosphere, we still take your dental care very seriously. Our office uses the latest advanced dental technology in Mesquite to ensure optimum oral health and give you a beautiful smile, all while making your experience as comfortable and efficient as possible. A few of the advanced tools that we use include intraoral cameras, digital X-rays, air abrasion, and digital imaging.
Your First Visit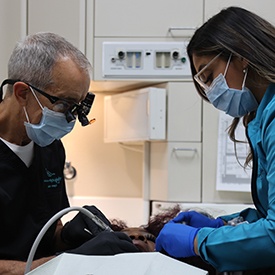 Clinical Expertise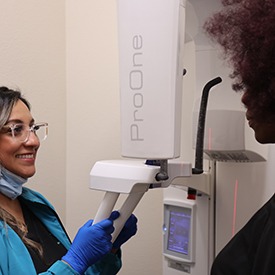 Whether you need cosmetic care to correct dental imperfections or restorative care to counteract damage incurred from wear and tear, our experienced and empathetic team will make your smile brighter and healthier. Dr. McKnight has completed more than 2,500 hours of continuing education throughout his career, which has made him an expert in complex procedures like dental implants, cosmetic dentistry, and more. He is even a recipient of the illustrious Lifetime Achievement Award from the Academy of General Dentistry.