Full Mouth Reconstruction – Mesquite, TX
Bring Back Your Smile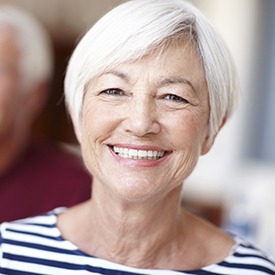 Complex dental damage cases present no match for Dr. Byron McKnight's full mouth reconstruction skills. Dr. McKnight can undo years of decay and wear and tear by combining procedures to revive oral health. Full mouth reconstruction makes use of multiple restorative dentistry services, including dental implants, gum disease therapy, root canal therapy, and porcelain crowns to restore all of your teeth. To learn more about this remarkable service, get in touch with our friendly team today.
Why Choose Byron McKnight, DDS, MAGD for Full Mouth Reconstruction?
Experienced Dentist
Comfortable Treatment
Friendly & Empathetic Team
Is Full Mouth Reconstruction Right for Me?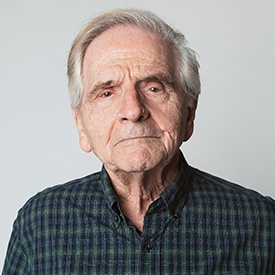 Even if you have struggled with various dental problems for decades, full mouth reconstruction in Mesquite may be able to help you. This comprehensive service can reverse years of damage and decay, thereby boosting your physical and mental well-being.
You may be a candidate for full-mouth reconstruction if:
You have missing teeth because of extensive decay or dental injury.
You have chipped or broken teeth.
Your teeth have been worn down because of tooth grinding (bruxism), acid reflux, or acidic foods.
You experience facial pain or headaches in response to bite problems.
You feel self-conscious due to noticeable damage to your teeth.
The Full Mouth Reconstruction Process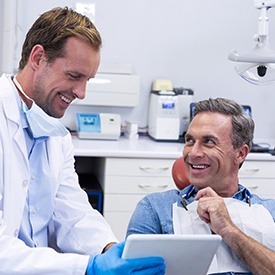 During your consultation, your dentist in Mesquite will begin the process by assessing the health of your teeth, jaw, and bone to determine which restorative procedures will work best. Full mouth reconstruction requires customized treatment plans because every case is unique. Once your treatment has been mapped out, Dr. McKnight will take your ailing mouth and turn back the clock, returning your smile to a healthy state.
Some procedures that might be part of your full mouth reconstruction include:
Dental implants or other forms of tooth replacement
Crowns or fillings to repair damaged teeth and replace old, unsightly restorations
Root canal therapy to preserve severely damaged or decayed teeth
Gum disease therapy to restore your gum health
Cosmetic procedures to put the finishing touches on your new look
Understanding the Cost of Full Mouth Reconstruction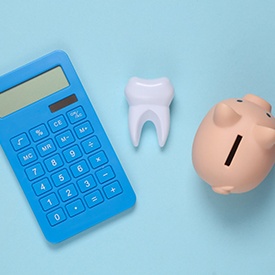 The cost of your full mouth reconstruction can vary widely from patient to patient. Your price will be based on which specific procedures you undergo, the extent of those procedures, and other relevant factors. During your consultation, our team will be able to discuss the financial aspect of your treatment with you. We will also help you explore payment options. We accept payment from a wide range of insurance plans, and we work with CareCredit to provide convenient financing. However much your full mouth reconstruction costs, you can be certain that it is a smart investment in your oral and overall health!