Tooth Extractions – Mesquite, TX
Creating a Healthier Smile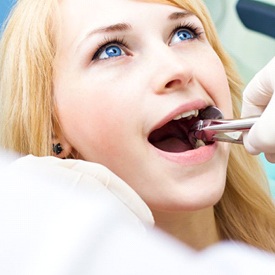 Ask any dentist, including Dr. McKnight, and they'll say that it's best to keep your natural teeth for as long as you can. However, that's not always possible. Sometimes, the best thing to do for a patient's oral health is to remove a tooth that has been infected or is causing pain. If you need a tooth extraction in Mesquite, you can rest easy knowing that your smile is in Dr. McKnight's capable hands. He will handle your procedure with compassion and gentleness. He and the rest of the team will also be able to help you decide which, if any, option you should choose to fill the gaps in your smile. If you have a tooth that has been bothering you, contact us today to see if a tooth extraction is necessary.
Do I Need a Tooth Extraction?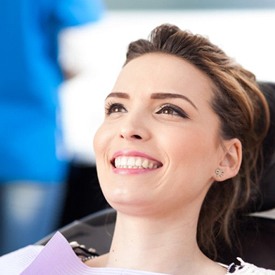 The most common reason a tooth extraction is needed is due to impaction. This is when a tooth is stopped from growing in normally, due to being trapped by gum or bone, which is why many dentists recommend wisdom tooth extraction. Another common reason is to make room in the mouth to prepare for orthodontic treatment. One more is when a tooth has become so damaged due to decay or injury that it can't be repaired and must be removed to prevent an infection from developing and spreading to other teeth or areas of the mouth.
Different Types of Tooth Extractions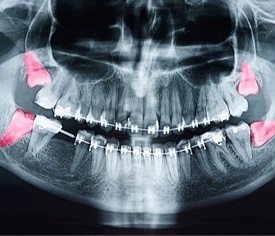 Not all tooth extractions are created equal. Here is some information about a couple of different types of tooth extractions:
Wisdom Tooth Extraction
Many people simply don't have enough room in their mouth to accommodate their third molars, also known as wisdom teeth. These teeth commonly become stuck in the jawbone, increase your risk of tooth decay, or even push on other teeth and create extreme discomfort. If we determine that your wisdom teeth are causing problems, we'll recommend a wisdom tooth extraction. Some patients, however, choose to have these teeth removed as a precautionary measure before they can pose a threat.
The wisdom tooth extraction process entails creating incisions in the gums or even breaking the teeth into smaller pieces to effectively remove them. Don't worry, thanks to our sedation techniques, you'll be relaxed enough that you shouldn't worry about a thing.
Multiple Tooth Extractions
Some patients require the removal of multiple teeth at the same time, whether that be due to genetics, trauma, or excessive decay. If that's the case with you, we'll thoroughly explain your procedure to you beforehand, as well as your options for eventually replacing your pearly whites. Depending on your case, you might be a candidate for dentures or dental implants.
Extraction Site Preservation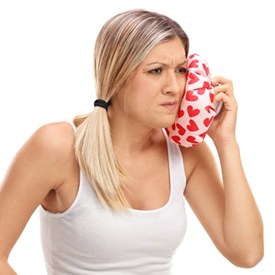 Usually, we suggest dental implants as the best way to replace missing teeth. However, sometimes the jawbone can deteriorate after a tooth extraction, so implants may not be the best option. This is when we recommend extraction site preservation. We can fortify the jawbone by placing a grafting material around the area of the missing teeth. This way, the bone remains strong enough to accommodate a dental implant in the future.
Post-Operative Care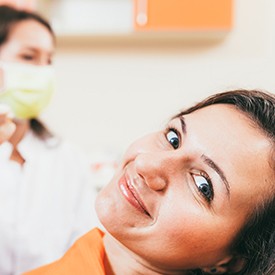 After your extraction, we'll give you a set of detailed instructions to follow to make sure you heal up properly. We will likely suggest that you:
Firmly yet gently bite down on a gauze pad to reduce bleeding and help a blood clot form at the extraction site.
Avoid strenuous exercise for a few days.
Stick to a diet of soft foods.
Take pain medications as prescribed.
Apply a cold compress to the area to cut down on swelling.
Don't drink from a straw for at least 24 hours.
Don't smoke for several days.
Brush and floss as normal, but stay away from the extraction site until it heals.
Contact us if you have any questions or concerns.