Scaling and Root Planing – Mesquite, TX
Treat Your Gums, Keep Your Teeth
Did you know that just under half of American adults over the age of 30 have advanced gum disease? This seemingly simple condition, which starts in the gum tissue, has been linked to heart disease, Alzheimer's, diabetes, and more in countless medical studies. Fortunately, Dr. McKnight and our team are dedicated to helping our patients overcome the ill effects of gum disease (also called periodontal disease) and have healthy, strong smiles that last a lifetime through scaling and root planing in Mesquite. If you think you could be one of the millions of adults with gum disease, contact our office to schedule an appointment today!
How Do I Know If I Need Scaling and Root Planing?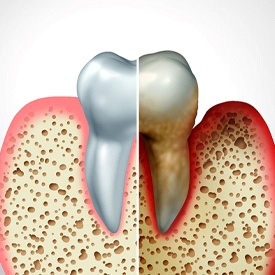 Scaling and root planing become necessary when the gum infection has progressed beyond gingivitis, when the gums are red and swollen. At this more advanced stage, the gums recede from the teeth, exposing the roots and creating pockets where plaque can accumulate. In other words, if you are starting to see more of your teeth's roots, scaling and root planing may be required to address the infection. In some cases, Dr. McKnight is the first to identify gum disease and informs patients that they need this treatment.
How Does Scaling and Root Planing Work?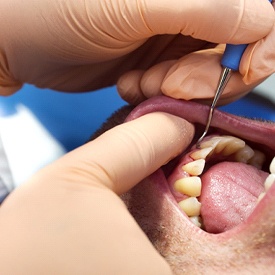 As the name suggests, this procedure entails a two-step process for treating gum disease. First, we must get rid of the plaque and bacteria buildup on the teeth that is causing the infection. Performing this deeper, more rigorous cleaning is called scaling. Unlike a routine dental cleaning, scaling goes underneath the gumline to capture and empty trapped pockets of bacteria. Then, root planing is a process that leaves the exposed roots smooth and slick, which makes it easier for the gums to reattach and more difficult for plaque to get stuck there again in the future.
What Are the Benefits of Scaling and Root Planing?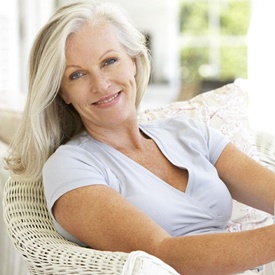 Without treatment, gum disease can only worsen, spreading to the supportive bone tissue. A weakened jawbone means that your teeth no longer have stability, eventually causing tooth loss. Scaling and root planing can stop this progression and can allow you to keep your natural teeth. In addition, when a topical anti-bacterial treatment called Arestin is used along with scaling and root planing, you can get your smile back on track. Gum disease therapy in Mesquite could enable you to enjoy your real teeth for many more years to come!