Direct Bonding – Mesquite, TX
Quick and Non-Invasive Cosmetic Enhancements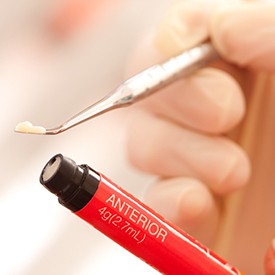 As you age, minor imperfections can appear in your smile over time. This includes minor and major stains, but it also includes slight chips and cracks that are purely cosmetic in nature. While your oral health is always the highest priority for Dr. McKnight, he and his team want you to feel confident showing your smile off, not hiding it every single time you take a photo. With direct bonding, removing small imperfections from your smile is not only easy and pain-free, but more affordable than other typical cosmetic solutions. Learn if direct bonding is right for you by giving us a call today!
What is Direct Bonding?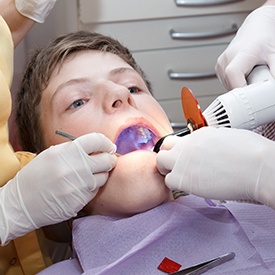 Also known as dental bonding, direct bonding is a common treatment where a dentist molds tooth-colored material (composite resin) onto teeth in order to hide common imperfections. Not only can you hide severe discoloration that no amount of teeth whitening seems capable of treating, but you can fix chipped teeth to make them more even, fill small gaps in between teeth (making them act like instant orthodontics) and hide hairline cracks that do not affect your oral health. If you've ever had tooth-colored filling placed, you are already familiar with the material dentists use in this treatment.
How Does Treatment Work?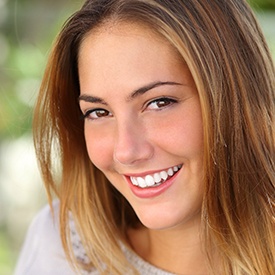 Direct bonding occurs in four separate phases. We start by roughing the tooth's surface with a mild etchant solution. This allows the resin to better bond to the tooth once placed. Once we've color-matched the resin to your existing enamel, Dr. McKnight can mold the resin over your tooth and effectively hide any and all imperfections that are present. From there, he cures the material to harden it instantly. Before you leave, we'll make sure that you're happy with your final result and make any modifications to the resin as needed.
Benefits of Choosing Direct Bonding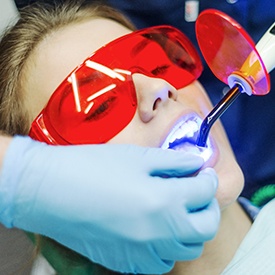 One of the most common reasons people choose direct bonding over porcelain veneers is their relatively lower cost. They require far less customization than porcelain veneers and opt for resin over ceramics, making it a much more affordable treatment to perform. However, that doesn't mean you have to sacrifice esthetics along the way. This is because we color-match them to your existing enamel exactly. Much like composite dental fillings, direct bonding also lasts for a very long time, lasting on average about 5 to 10 years depending on your oral care.
Additionally, most direct bonding cases only require one appointment, so you can leave the office feeling confident about your smile's appearance. And, since it's a noninvasive treatment, you can expect it to be very easy and comfortable to complete.