Dental Crowns – Mesquite, TX
Restorations for Each Individual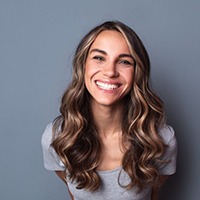 Once you've experienced dental damage, it doesn't mean your tooth is doomed to stay that way. Our team can provide dental crowns in Mesquite that restore teeth needing protection and reinforcement. While composite resin fillings can be beneficial for minor cavities, many teeth require more extensive care! Dr. McKnight and the rest of our team are proud of the quality of the restorations we place, and we know that each tooth is as unique as the patient. As a result, you can expect to receive a completely custom crown when necessary. If you need a dental crown, don't hesitate to reach out to our team and schedule an appointment with Dr. McKnight!
What is a Dental Crown?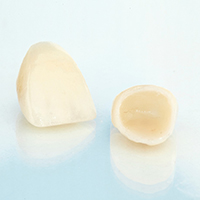 A dental crown is a restoration that compensates for a single tooth above the gums. It is often used in these types of scenarios:
The tooth has more decay than can be restored with a tooth-colored filling.
The tooth is cracked or badly chipped.
The tooth has undergone root canal therapy.
One dental implant needs a restoration on top.
Dental crowns can be made out of many different materials, but the most common are porcelain fused to metal and all porcelain, which are metal free. After examining your tooth and considering other factors, Dr. McKnight can recommend the type that will best suit your individual needs.
The Dental Crown Process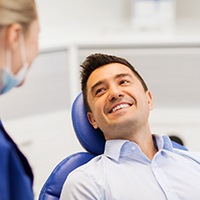 When you are in need of a dental crown, we will follow this basic procedure:
First, the tooth will be prepared, most of the time through removing part of the enamel to make space for the new restoration. Sometimes, this entails root canal therapy. In any case, we will numb the area before we start so that you'll be comfortable throughout the procedure.
Then, we will collect impressions of your upper and lower teeth and send them to our dental lab so they can fabricate your custom crown with precision.
Meanwhile, we will put on a temporary crown and send you on your way.
When the crown is complete, you'll come back to our office so that Dr. McKnight can bond the crown into position.
The Benefits of Getting a Dental Crown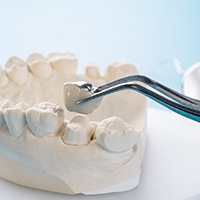 Without a dental crown, your diminished tooth will not be able to bite, chew, or do other things it needs to do in your mouth. It will also be more exposed and vulnerable to decay, which could eventually lead to tooth loss. Your dental crown protects and preserves your natural tooth.
Although tooth-colored fillings can be used for teeth that have tooth decay, more severe cases require a stronger solution. Modern dental crowns are not only strong and durable but also created to look completely natural. Depending on your needs and situation, we can design a crown that gives you the functionality necessary for everyday use and the realistic appearance for a more confident smile.