Dental Crowns & Bridges in Mesquite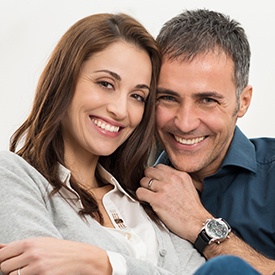 Losing your teeth may feel like a huge blow to your oral comfort and self-confidence, but you don't have to live with this kind of damage. If one or a few teeth are missing, crowns and bridges can easily fill the empty spaces.
Crowns and bridges replace missing teeth by using porcelain teeth anchored to crowns on the remaining adjoining teeth. Dr. McKnight uses the best materials to create custom crown and bridge restorations to bring back beauty to your smile. Our precision color matching will ensure that your crown and bridge will look natural, meaning you can feel confident that your restoration won't give you away.
For those with dental anxiety, Dr. McKnight can use sedation dentistry to make your crown and bridge procedure easier and calm your dental fears. You may also want to explore partial dentures or dental implants as alternative options to crowns and bridges.
Whichever tooth replacement choice you make, Dr. McKnight strives for perfection and relies on a team of dental health professionals that includes an expert ceramic technician, so you know that your care is in qualified hands.