Dazzling KöR Teeth Whitening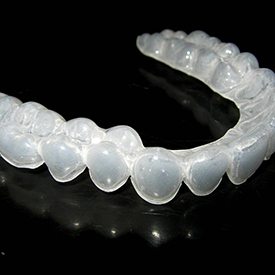 Professional teeth whitening is a popular method for improving the appearance of the teeth that show when you smile. This is a non-invasive, affordable option that teens and adults can both benefit from. At our office, we prefer the KöR Teeth Whitening system -- it is customizable and reduces tooth sensitivity for the best, most comfortable whitening you could imagine. Keep reading to learn more about your options with KöR and which one may be best for you!
KöR Teeth Whitening Systems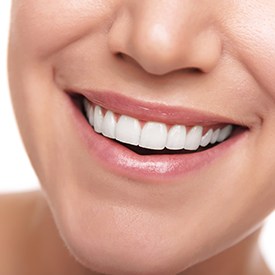 The great thing about the KöR system is that it allows us to make personalized treatment plans on a patient-by-patient basis. There is no one-size-fits-all in dentistry, and KöR allows us to account for a variety of whitening needs. From minor discoloration to significant stains resulting from old age or even tetracycline, this system can help in a variety of cases.
Your KöR options include:
Typical cases

Home: A 2-week treatment that you can complete from the comfort of your home. Customized dental trays are filled with high-powered bleaching gel and worn for a specific period of time for 2 weeks.
Max: A 2-week treatment at home followed by one in-office whitening treatment. This is the most popular KöR option.

Difficult cases

Ultra: For situations like fluorosis, geriatric staining, and other more difficult cases, the Ultra treatment includes a jumpstart in-office treatment, a 3- to 4-week at-home treatment, followed by one final in-office application.

Tetracycline cases

Ultra-T: Tetracycline stains are among the most stubborn to treat. With Ultra-T, patients have a jumpstart treatment in-office, a 6- to 8-week at-home system, followed by one final in-office application.
Benefits of Teeth Whitening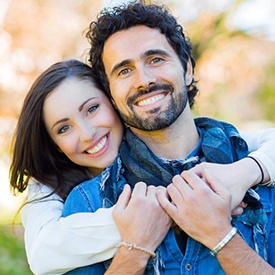 Professional teeth whitening offers a number of advantages -- especially compared to the one-size-fits-all options you can pick up at the grocery store or pharmacy.
Some of the most significant benefits of partnering with your dentist for KöR whitening include:
Special considerations can be made for sensitivity
Customized trays and applications keep your teeth and gums safe
The treatment is professional-grade for the very best results
With proper care, your teeth can stay dazzling white for years to come
Maintaining Your Results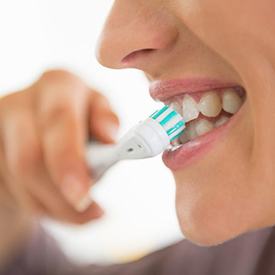 After your whitening treatment is complete, maintaining excellent oral hygiene and visiting your dentist regularly for routine checkups and cleanings will be of vital importance. Try to stay away from too much of what causes teeth to change their color, like black coffee, red wine, and other highly pigmented foods and beverages. But, we know you won't want to give these items up completely, so get in the habit of rinsing your mouth out with water or brushing your teeth soon after. It's a small habit that can go far in helping you maintain your dazzling smile!
Understanding the Cost of Teeth Whitening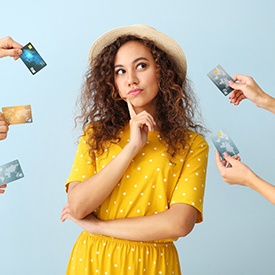 Are you eager to enhance the natural beauty of your smile? Teeth whitening could be the solution that you're looking for. Not only is it an effective way to address discoloration, but it can be completed promptly as well. However, it's important that you consider the cost of our treatment ahead of time. No one wants to see unnecessary surprises on their bill. Here are some things for you to keep in mind.
Factors that Affect the Cost of Teeth Whitening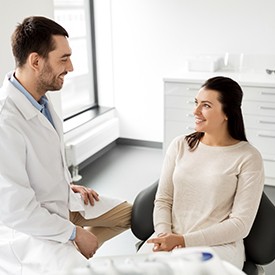 Teeth whitening is generally one set price, but there are a few factors that can affect how many treatments you will need before achieving your desired results. Here are some of the most prominent ones:
The severity of your staining.
The type of discoloration that you want to address (intrinsic vs. extrinsic).
If you need to have other treatments completed ahead of time, like a filling or dental crown.
Types of Teeth Whitening: What Do They Cost?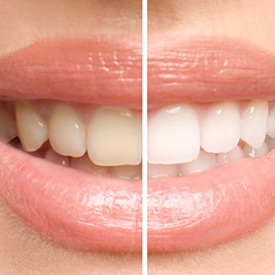 There are several different types of teeth whitening, and they all have different price points. Here is what you can generally expect when it comes to the cost of these treatments:
In-Office Teeth Whitening: This usually costs between $400 and $800. In some cases, it can cost upwards of $1000.
Take-Home Teeth Whitening: For professional take-home whitening kits, the cost is usually around a few hundred dollars.
Over-the-Counter Trays: Usually, teeth whitening trays that you find over-the-counter are less than $100.
Over-the-Counter Strips/Gels: This is the most affordable option out there. These boxes usually cost between $20 and $40 and contain enough to last up to 2 weeks.
Fast Teeth Whitening VS Inexpensive Teeth Whitening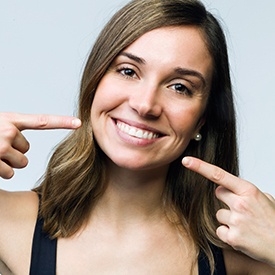 You may be wondering why professional teeth whitening from dentists is so common when it costs significantly more than what you can get at your local drugstore. However, you should remember that with cosmetic dentistry of any kind, the quality of the final outcome is clearly reflected in the amount that you pay. When you use cheaper strips and gels, you might see little to no results. On the other hand, professional teeth whitening is designed to whiten teeth quickly and dramatically. As for in-office teeth whitening, you can walk out of the practice with a smile that's several shades lighter in as little as an hour. When choosing which type of teeth whitening is right for you, be sure to consider the kinds of results that you're looking for and how quickly you want them.
Options For Making Teeth Whitening Affordable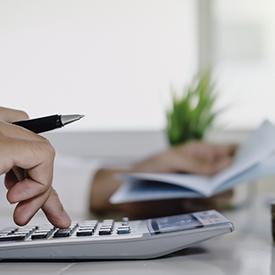 Teeth whitening is not covered by dental insurance because it's an elective treatment. However, this doesn't necessarily mean that you'll be left completely on your own. We work with CareCredit – a third-party financing company that can split the cost of your treatment into manageable monthly installments with little to no interest. Talk to one of our friendly team members to learn more.
To find out exactly how much you can expect your teeth whitening to cost, give us a call. We're eager to help you achieve a brighter, whiter smile!
Teeth Whitening FAQs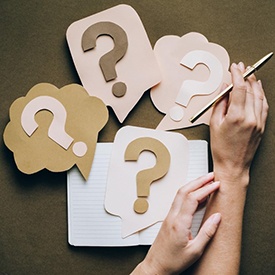 You don't have to hide stained or discolored teeth. Your cosmetic dentist, Dr. McKnight can restore a bright, beautiful smile with teeth whitening in Mesquite. Although it's a common procedure, many people are a bit hesitant. There isn't any reason to worry. Dr. McKnight will explain everything during your consultation. In the meantime, here are the answers to a few frequently asked questions about whitening treatments.
Does teeth whitening hurt?
No one wants to undergo a painful dental procedure, but you won't have any discomfort with the right dentist by your side. Dr. McKnight will ensure your teeth are healthy to prevent any potential complications. Modern whitening systems are specially formulated to reduce sensitivity. Not to mention, Dr. McKnight can customize the treatment to meet if you are prone to tooth sensitivity. You can avoid discomfort when whitening your teeth by spacing out your treatments. Dr. McKnight will recommend skipping any hot or cold foods and drinks for a couple of days. You can also use a sensitivity toothpaste to block pain signals. If you have any concerns about discomfort, don't hesitate to discuss them with Dr. McKnight. He will create the strategy you need to revamp your smile while enjoying your time in the dental chair.
Am I a candidate for teeth whitening?
If you're embarrassed by the color of your teeth, you might be a candidate for a whitening treatment. You'll require a consultation to make sure your teeth and gums are healthy. Dr. McKnight will determine the cause of your discoloration to ensure a whitening treatment will provide the results you want. If you have any untreated dental problems, like cavities or gum disease, they'll have to be resolved before moving forward with any elective procedure.
Is teeth whitening permanent?
Unfortunately, teeth whitening isn't permanent. Your results can last anywhere from a few months to several years, depending on how well you maintain your smile. You can get the most out of your investment with a solid oral hygiene routine at home and regular care for your dentist. It's also best to limit anything that may stain your teeth, like coffee, berries, or red wine. If you smoke or use tobacco, you may want to kick the habit to prevent tar and nicotine stains. Dr. McKnight can provide you with a touchup kit to maintain your results during your routine appointments for a cleaning and checkup.
Does teeth whitening work on dental crowns?
Modern dental crowns are made of all-ceramic material, allowing them to match the color of your real teeth. However, while the color of your teeth will change over the years, your crown will not. Whitening treatments can resolve stains and discoloration when used on your natural teeth, but they won't have any effect on restorations, including dental crowns. Not to mention, the whitening agents can weaken the bond material between your crown and tooth. If your crown doesn't blend in with your smile, Dr. McKnight can replace it to restore a seamless transition between your real teeth and the restoration.
Call Us Today!
If you would like to learn more about KöR Whitening or how you can get started on your most youthful grin, we can't wait to discuss your options! Go ahead and contact your Mesquite dentist, Dr. Byron McKnight, to schedule a cosmetic dentistry consultation.