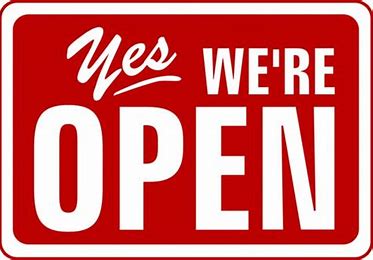 To all of our wonderful patients,
I wanted to share with you what has become our new normal at the office. We have been open since May of 2020 so these procedures have become second nature for us but we want you to be comfortable with them as well.
...Know that you have been missed and we are ever so grateful for your return.
...Know that our office has always exceeded the guidelines for infection control and we will continue that for COVID 19 and beyond.
…Know that we are screening ourselves. Myself and all of my staff have been tested for the COVID 19 virus repeatedly and we are all negative. Several of us have completed the vaccination stages as well. Nonetheless, we have a stringent self-screening that includes documented self-monitoring as well as taking our personal temperatures twice a day.
…Know the office equipment is a bit different as well. We have increased our personal protective equipment, supplied HEPA filtration in each room that completely filters the air every 8 minutes, and have increased our equipment to even further reduce the generation and removal of aerosols.
...Know the importance of coming alone if possible, but the latest rules allow a companion to accompany you and wait in the office if you feel they are necessary. Otherwise we request that they wait for you in the car; extra people in the dental office compromises everyone.
...Know that when you arrive you will probably need to wait until we give you the go ahead before entering the building. Having your cell phone handy in your car will help considerably. We no longer are required to ask screening questions before you can come in for treatment.
...Know that we are thrilled to see you, but we can't hug. Your presence is the best hug ever. Also please be aware that we will take your temperature before you enter the office as an additional screening procedure.
...Know that your health is our biggest concern. Having said that we also want your experience here to be the best the we can provide within suggested CDC guidelines. For instance, they are now once again allowing magazines to be viewed in our reception area so we are providing those for you to enjoy.
...Know that initially, your appointments may take more time. Your patience is appreciated.
...Know that...above all else, we are so excited to see you! Although this is new for all of us I am confident that together we can make it the best appointment ever!!!
I look forward to seeing you again,
Byron McKnight, DDS, MAGD