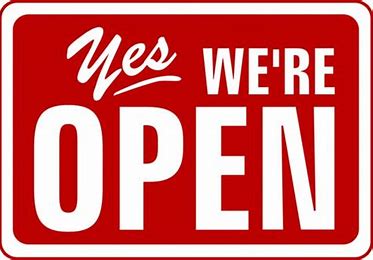 To all of our wonderful patients,
I wanted to share with you our new normal now that we are open for elective dental procedures:
...Know that you have been missed and we are ever so grateful for your return.
...Know that our office has always exceeded the guidelines for infection control and we will continue that for COVID 19 and beyond.
...Know that we opened on May 18th for routine dental care on our full regular schedule. We had waited a week after the Governor said we were permitted to do so, but I felt it was better to work as many details out as was possible regarding this new normal.
…Know that we are screening ourselves. Myself and all of my staff have recently been tested for the COVID 19 virus and we were all negative. Nonetheless, we have a stringent self-screening that includes documented self-monitoring as well as taking our personal temperatures twice a day.
…Know the office is a bit different as well. We have increased our personal protective equipment, supplied HEPA filtration in each room that completely filters the air every 15 minutes, and have increased our equipment to even further reduce the generation and removal of aerosols.
...Know the importance of coming alone, or having your companion or driver wait for you in the car; extra people in the dental office compromises everyone.
...Know that when you arrive you will probably need to wait until we give you the go ahead before entering the building. Having your cell phone handy in your car will help considerably. We will have a couple of questions for you for screening purposes.
...Know that we are thrilled to see you, but we can't hug. Your presence is the best hug ever. Also please be aware that we will take your temperature before you enter the office as an additional screening procedure.
...Know that your health is our biggest concern. We may ask those with high risk factors to wait before scheduling.
...Know that initially, your appointments may take more time. Your patience is appreciated.
...Know that your understanding, as we rework the schedule to accommodate those patients with the most urgent dental needs, means the world to us. Imagine rescheduling three months of appointments...we will get there!
...Know that each of our opinions of the entire situation won't change the laws and rules that we are asked to operate under for everyone's safety, so we are going to keep the conversation about you, your health, and your best dental health and how to help you reach your dental health goals.
...Know that...above all else, we are so excited to see you! Although this is new for all of us I am confident that together we can make it the best appointment ever!!!
I look forward to seeing you again,
Byron McKnight, DDS, MAGD