November 19, 2017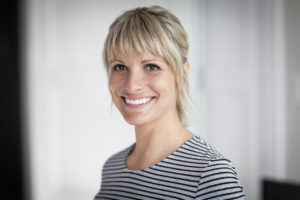 If you have missing teeth, you've probably heard of a million ways that you can replace your teeth—including dental implants. If these dental restorations sound like a foreign solution to you, you probably have many questions you would want to be addressed before committing to the procedure.
Your dentist is here to answer your most burning questions about dental implants in Mesquite. After reading this post, you'll be just that much closer to having a complete smile again!
How do dental implants compare to natural teeth?
One thing that many people don't know about dental implants is that they can actually be stronger than your natural teeth! Dental implants provide full functionality and stability just as a natural tooth, but they are crafted from high-quality, long-lasting materials. They aren't as phased when faced with wear and tear like natural teeth may be.
Are dental implants removable?
Unlike dentures, dental implants are surgically placed into your jawbone for increased stability. This may initially seem like a drawback, because removability seems closely related to portability and convenience. However, because dental implants are surgically placed, they make way for newfound stability.
If you hear the term removable implants it is likely referring to a removable implant-retained denture that can snap on and off to your dental implants. The implant itself, however, will always be implanted into your jaw.
What sets dental implants apart from other tooth loss solutions?
There are many reasons why dental implants are the best restorative option for patients missing teeth including:
Renewed Jawbone Density
When you have missing teeth for a period of time, your jawbone's strength and density can deteriorate. This can cause more teeth to fall out. Dental implants can make you look and feel younger by replenishing the health of your jawbone.
Eat What You Want with Less Thought
After losing teeth, you'll notice that your diet may have to change to adjust to your dental problems. You can't enjoy chewy, juicy steaks or crunchy snacks the same way. With dental implants, your replacement teeth will help you to enjoy all your favorite foods again.
Bypass Serious Health Concerns
Did you know that a bone disease (osteoporosis) can be reversed with dental implants?  The jawbone is one of the first places osteoporosis takes place. Dental implants help patients to chew the healthy foods they need to receive the nutrients their body craves. Plus, the chewing motion is like exercise for your jaw, building its strength.
Do dental implants hurt?
With the advanced technology that dentists have access to plus local anesthesia and sedation dentistry, you can experience a pleasant dental implant procedure. After the procedure, you may feel some soreness during your healing period, but your dentist in Mesquite is here for you throughout the full process. You will also receive prescribed medications to help you cope.
If you still have questions regarding dental implants, feel free to contact your dentist!
---
About Our Office
Here at the office of Byron McKnight, DDS, we know that life is stressful enough—even when you have a full smile. Missing teeth is something that no one should have to deal with on their own. That's why we work one on one with patients to discover the best treatments and procedures that can be used to restore their full, healthy smiles. Feel free to contact our Mesquite office to schedule your next visit with us.
Comments Off

on Get All the Answers About Dental Implants in Mesquite
No Comments
No comments yet.
RSS feed for comments on this post.
Sorry, the comment form is closed at this time.