October 22, 2020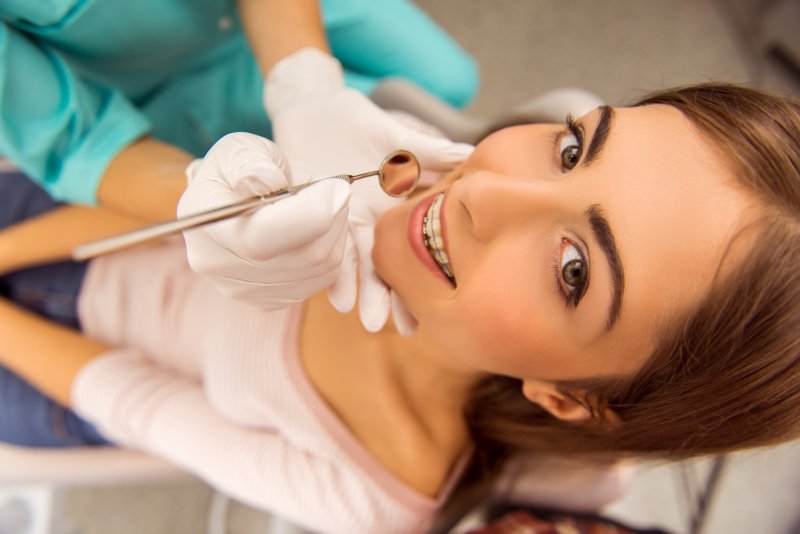 With a high-quality camera at their fingertips and a nearly constant presence on social media, children today are more image-conscious than ever. So, when your teen shares their desire to straighten, brighten, or otherwise perfect their teeth, what do you say? If you are initially hesitant to give consent for cosmetic dentistry in Mesquite, it is important to remember that removing unsightly stains, fixing a chipped tooth, and straightening their teeth can have emotional, mental, and physical benefits. With this in mind, read on for four ways a cosmetic dentist can help boost their confidence!
Invisalign: A Virtually Undetectable Way to Straighten Their Teeth
Very few children have their permanent set of teeth grow in perfectly straight, which can result in everything from minor misalignment to complex bite problems. Fortunately, Invisalign can help with virtually invisible treatment! Plus, the clear aligners allow for hassle-free oral care, no food restrictions, and jaw-dropping results in an average of 12 months.
Teeth Whitening: A Powerful Way to Remove Stubborn Stains
From an ice-cold glass of soda to a side of fries with ketchup, some of your child's favorite foods and beverages can lead to unsightly stains and stubborn discoloration. That's where professional teeth whitening comes in! While the store-bought alternatives lead to lackluster results, in-office treatment can brighten your child's smile up to eight shades in one visit.
Dental Bonding: A Non-Invasive Approach to a Beautiful Smile
Does one of your child's teeth have a small crack or chip? Then dental bonding may be the solution! Not only can this popular solution correct minor imperfections, but it can last 10 years with proper care and be completed in as little as one appointment!
Veneers: An All-In-One Solution for a Gorgeous Smile
If your child is insecure about the position, shape, and color of their teeth, then a more intensive treatment option may be needed. Fortunately, your cosmetic dentist can correct all these concerns with veneers. In fact, they are custom-made to address everything from minor misalignment and misshaped teeth to severe staining. That way, your child can achieve their smile goals without years of different treatments.
In the age of social media, children today are more aware of their appearance than ever before. Fortunately, cosmetic dentistry is available to address flaws in their teeth and craft their dream smile. So, if your teen asks to straighten, brighten, or otherwise perfect their smile, don't hesitate to schedule an initial consultation with a cosmetic dentist!
About the Author
With Dr. Byron McKnight, patients don't need to pick between world-class care, exceptional dentistry, and personalized treatment plans – and it hasn't gone unnoticed. In fact, he has been awarded "Best in Dallas" by D Magazine and "Texas Super Dentist" by Texas Monthly Magazine for over 10 years in a row! If you are looking for a cosmetic dentist to perfect your child's smile, visit his website or give him a call at 972-698-8000.
Comments Off

on Is My Child Too Young for Cosmetic Dentistry?
No Comments
No comments yet.
RSS feed for comments on this post.
Sorry, the comment form is closed at this time.