August 13, 2020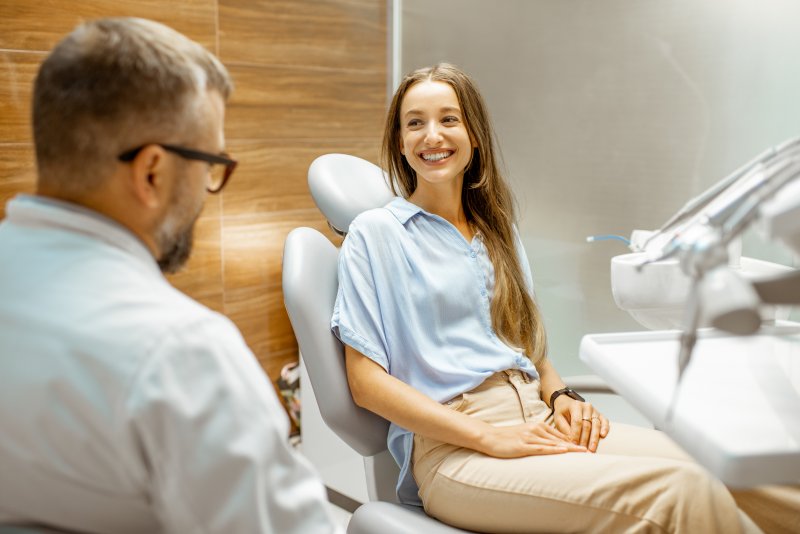 Do imperfections in your teeth make you cover your mouth when you laugh? Do you often think that a straighter, brighter smile would improve your overall quality of life? Then you are not alone! In fact, 33% of Americans are unhappy with their teeth and 22% of adults believe their love life would improve from a better smile! If these statistics sound all too familiar, then you may be considering cosmetic treatment options, like Invisalign, cosmetic bonding, porcelain veneers, and teeth whitening. However, it is important to remember that there is no room for error when it comes to your smile. So, it is beyond crucial to select the right cosmetic dentist. If you are unsure where to start, here are five tips!
Tip #1: Consider Their Qualifications
While all oral health care professionals need to complete a certain level of schooling to practice dentistry, some dentists further their knowledge by attending continuing education courses, undergoing advanced training, and becoming a member of notable organizations. Each of these measures allows them to stay up to date on the latest technology and innovative techniques, which results in a better overall experience for you!
Tip #2: Look for a Diverse Array of Services
When it comes to picture-perfect, jaw-dropping smiles, many patients look to celebrities for inspiration. However, very rarely is only one treatment responsible for their flawless smile. For example, you may look at how straight their teeth are, but your dentist may notice that their smile was crafted with porcelain veneers, not braces. Therefore, your dental team may recommend a combination of a few different services to ensure you are left with a smile you love!
Tip #3: Pick a Convenient Location
Between a hectic work schedule, family gatherings, and navigating through life in a pandemic, your calendar is probably jam-packed with a never-ending list of to-dos. To ensure those commitments don't get in your way, it is helpful to pick a cosmetic dentist who is conveniently located next to your office, your child's school, or your home. That way, you can genuinely enjoy your experience instead of stressing about time-consuming drives across town.
Tip #4: Don't Forget Affordability
Unless your cosmetic treatment simultaneously offers restorative benefits, it is unlikely that your insurance will cover it. Therefore, it is important to find a dentist who will work with your insurance provider to maximize your coverage. If your policy results in you having to pay out of pocket, then using a practice that offers payment plans or accepts third-party financing options can be helpful if you cannot cover the cost upfront.
Tip #5: Read Reviews
Testimonials from past clients are one of the most powerful tools available. Not only was the person writing the review once in your shoes, but their story can provide you valuable insight into what you may experience at that office. Fortunately, many practices place this information on their website so you can easily hear what their past and current clients want to share!
By using the above five tips, you can confidently schedule an initial consultation with the right cosmetic dentist for you. That way, you will be one step closer to your dream smile!
About the Author
Dr. Byron McKnight is a proud recipient of multiple highly-sought-after awards, including "Texas Super Dentist" from Texas Monthly Magazine, the "Best in Dallas" award from D Magazine, and the "Best Cosmetic Dentist Award" from Mesquite News. He is also a Fellow of the International Academy of Dentistry and was granted the Lifetime Achievement Award from the Academy of General Dentistry. If you would like to upgrade your smile or are looking for a spa dentist in Mesquite, don't hesitate to visit his website or give him a call at 972-698-8000.
Comments Off

on 5 Helpful Tips for Selecting the Best Cosmetic Dentist
No Comments
No comments yet.
RSS feed for comments on this post.
Sorry, the comment form is closed at this time.