April 20, 2020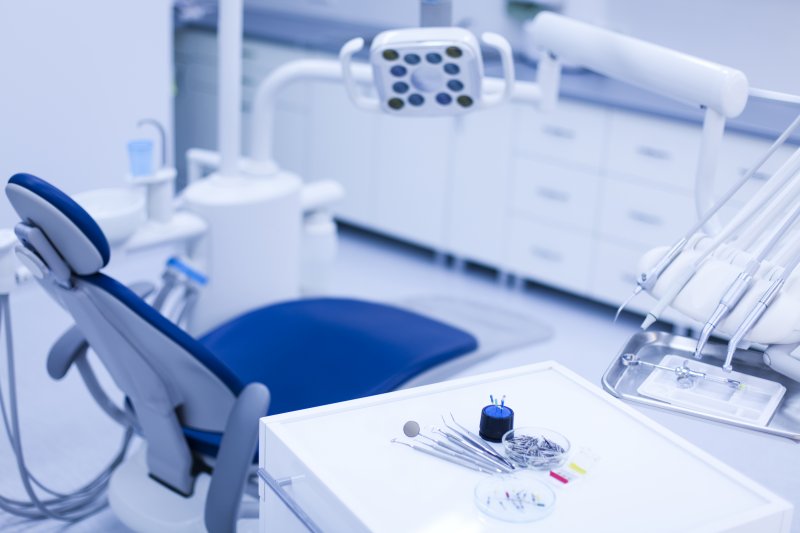 Due to the highly infectious nature of COVID-19, it's of the utmost importance for medical professionals to take special precautions to ensure they and the public are able to avoid the spread of the virus. Thankfully, your local dentist is especially prepared to meet the COVID-19 safety requirements. Read on to find out what is being done so you don't have to worry about your health being threatened when you visit.
Strict Guidelines Being Followed
When it comes to preventing the spread of COVID-19, you can take comfort in knowing that your local dentist maintains a meticulously clean and safe environment. Here are some of the standard practices that are being followed:
Washing hands thoroughly with water and soap (plain or antimicrobial), and performing careful hand scrubs when preparing for oral surgery
Use of personal protective equipment (gloves, masks, eyewear) to protect the dentist and staff from exposure to infection
Encouraging respiratory hygiene and cough etiquette, advising patients and staff to cough into the crook of the arm
To provide signage for patients with cough or symptoms related to respiratory illness, as to limit the possible transmission of infection
Safe injection practices to prevent exposure to infection
Sterile instruments and devices to prevent the transmission of microorganisms
Clean and disinfected environment surfaces, with trash cans available
While most dentists have placed elective, routine and hygienic care on hold, this is only a temporary situation. Soon, you'll be able to visit on a regular basis for your oral health maintenance. In addition to the staff being dressed in gloves, masks and eyewear, you can expect to see them wearing facial shields as an added means of preventing the spread of COVID-19.
If You Have a Dental Emergency
When a dental emergency strikes, you don't have the luxury of waiting for the COVID-19 crisis to ease-up. Thus, you can count on your local dentist being available to provide care in these tense situations. By knowing that the strictest safety standards are in place, you won't have to worry about your overall health being compromised.
What You Can Do to Keep Your Dentist's Office Safe
You also play a key role in ensuring that your dentist's office remains a safe space. It starts with being cognitive of any changes in your health. If you have a fever, shortness of breath, sudden loss of appetite or throat soreness, then before scheduling an emergency visit with your dentist, you should let a staff member know. Thus, safe and effective measures can be taken to help you recover.
About the Author
Dr. Byron McKnight is one of only 80 dentists in the world who have received a Lifetime Achievement Award from the Academy of General Dentistry. As part of his commitment to excellence, he has taken over 2,500 hours of continuing education in a multitude of treatment areas. While he is currently only available to treat emergency situations, Dr. McKnight ensures that patients can receive the care they need in a clean and safe environment. He can be reached for more information through his website.
Comments Off

on What Your Dentist is Doing to Keep You Safe at Visits
No Comments
No comments yet.
RSS feed for comments on this post.
Sorry, the comment form is closed at this time.