February 27, 2020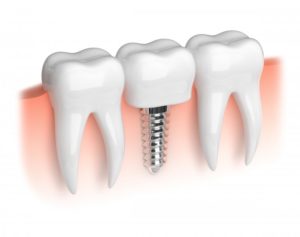 If you have dental implants, you've already made an important decision to give yourself a healthy, strong, and beautiful smile. However, there is some aftercare that you need to complete to keep your implants in tip-top shape and away from infection. That's why your dentist has developed an easy yet helpful set of tips for preventing dental implant infections in Mesquite. Keep reading to ensure the health and success of your smile.
Maintain Your Dental Hygiene
One of the best steps you can take for your implants is to rinse your mouth regularly. While the wounds are healing, they are much more susceptible to bacteria forming and causing infection. However, by rinsing regularly, you can wash away pesky bacteria that can cause problems for your implants. You can rinse with mouth wash, or to speed up the healing on your dental implants, use saltwater.
Additionally, it's vital to brush and floss your teeth. Brush twice a day for two minutes each, and floss once to remove food debris and bacteria from in between your smile. Be sure to angle your toothbrush at 45 degrees on the gumline to clean away plaque buildup. Your gums can also get infected, which is why flossing and brushing the gumline should be a significant part of your normal routine.
Visit Your Dentist Regularly
During the time it takes for your implants to heal, and after your smile is fully recovered, you should maintain regular appointments with your implant specialist in Mesquite. They will carefully examine your teeth to ensure that your implants are healthy and successful. After your mouth has completely healed, they will place your permanent restoration to give you the smile of your dreams. Plus, down the road, they will monitor your restorations for wear, replacing them when necessary.
Avoid Sugary Beverages and Food
If your implants are still healing, it's best to avoid sugary foods and beverages. This is because sugars often leave behind a lot of bacteria, finding hard to reach places to settle like your dental implants. And, since sugar turns into acids, these food items can also eat away at your teeth and gums. To lower your risk of infection, gum disease, and tooth decay, it's best to avoid sugary foods and drinks altogether.
Healthy Implants for a Better Life
Dental implants in Mesquite give you the ability to chew, speak, and smile with ultimate confidence. By following these simple aftercare tips, you can ensure the success of your implants, giving yourself the smile you've always wanted. Remember, with proper care, dental implants can last for a lifetime.
Are you ready to enjoy your dental implants while staying infection-free? Keep these prevention tips in mind to make sure you're smiling with health and happiness.
Meet the Dentist
Dr. Byron McKnight is a highly trained dentist who has the knowledge and experience to place and restore dental implants. He understands the importance of aftercare, which is why he has included these tips for preventing infection. If you have any questions, he can be reached through his website or by phone at (972) 698-8000.
Comments Off

on Here's How to Prevent Infections in Your Dental Implants
No Comments
No comments yet.
RSS feed for comments on this post.
Sorry, the comment form is closed at this time.