October 13, 2019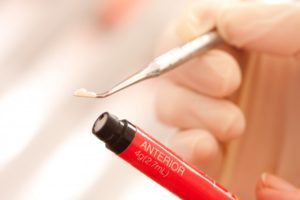 Amalgam fillings are made from a mixture of metals, including mercury, silver, tin, and copper. They first started being administered as cavity treatments in the 1830s and began to fade out in the 1990s because so many health risks were reported. That's when advances in dental technology birthed tooth-colored fillings, a safer, more durable, and easier to administer alternative that professionals quickly dubbed the new popular cavity treatment. If you still have a metal filling and haven't gotten it replaced, read on for some aesthetic and health factors to consider.
Are Amalgam Fillings Bad For Your Health?
Amalgam fillings consist of several liquid metals such as mercury, silver, tin, and copper. As time goes by, the filling releases low levels of mercury in the form of vapor into your mouth, which is then inhaled and absorbed by your lungs. This can impact the function of the brain and kidneys. These fillings have also been shown to affect the development of fetuses and young children, which is why they're not recommended for pregnant women or children under six. While the treatment is still approved by the FDA, they offer an extensive list of possible risks on their website.
What are Tooth-Colored Fillings Made of?
Tooth-colored fillings are completely metal-free. Dentists use a composite resin material that is made from fine particles of glass, acrylic, and plastic. The putty-like substance is biocompatible and easily forms to fill decayed teeth, sealing off the sensitive inner-structure and protecting it from additional damage. The resin is custom-selected to match the color of your natural tooth enamel so the treatment is virtually unnoticeable to the naked eye, beautifully blending in with the rest of your smile. Because it has such a sturdy bond with natural teeth, it provides additional strength and an air-tight seal.
What are the Benefits of Tooth-Colored Fillings?
Professionals have gravitated towards this safer alternative to treat cavities because it's the best choice for their patients oral and overall health. An obvious benefit for patients is that tooth-colored fillings are attractive and seamlessly camouflage and incorporate into the smile, that way nobody will be able to tell that you've had a cavity treated. Using composite resin instead of a metal mixture also provides additional benefits, such as:
Preserving more of the natural tooth structure. Amalgam doesn't bond as easily with natural tooth enamel, meaning that dentists need to remove more of your tooth in order to securely place the filling. Since composite resin is a biocompatible material, less preparation of your tooth is necessary.
Less sensitivity to hot and cold temperatures. Because composite resin offers a stronger bond to your natural tooth, it's more effective at blocking the nerves from becoming aggravated by hot and cold foods and drinks.
The best protection from decay. With a leak-free and durable filling, damaged teeth are better protected from harmful oral bacteria, which keeps health problems like infections from developing.
Getting amalgam fillings replaced by metal-free dental restorations will improve your oral health, reduce your risk of developing more issues, and boost your confidence by being virtually unnoticeable. Update and upgrade your mouth by scheduling an appointment for a filling replacement today.
About the Author
Dr. Byron McKnight's top priority is providing his patients with functional and aesthetically pleasing results by offering the latest dental services such as dental implants and tooth-colored fillings. He is committed to sharpening his skills and broadening his knowledge by taking annual continuing education courses. Since the start of his career, he has logged over 2,500 hours of advanced training for a variety of dental topics, including cosmetic and restorative treatments. For questions or to schedule an appointment for a tooth-colored filling, visit his website or call 972-698-8000.
Comments Off

on Should You Replace Your Old Metal Fillings With Tooth-Colored Ones?
No Comments
No comments yet.
RSS feed for comments on this post.
Sorry, the comment form is closed at this time.