October 28, 2017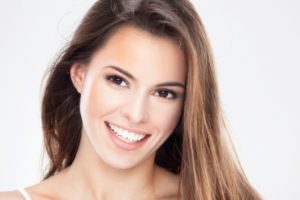 It is an exciting time of year as you plan family gathering and spend time holiday shopping. The last thing on your mind is your dental insurance. However, as the end of the year approaches, you may want to put some focus on it, especially if you have any remaining dental benefits. At the end of the year, any unused portion of your policy will expire, causing you to miss out on a valuable savings opportunity. Although you have plenty to do in the upcoming weeks, make sure a trip to your dentist in Mesquite is at the top of your list.

Don't Waste Your Dental Benefits
Every month, you pay premiums for your dental coverage, which allows you to visit your dentist for little to no out-of-pocket costs. Since dental insurance focuses on prevention, you can schedule an appointment for a cleaning and checkup twice a year for free or for a low copayment. In addition, after you have paid your yearly deductible, you are given an allowance to use toward certain treatments. As a result, your insurance can cover as much as 80% of the costs.
This provides you with an excellent means to maintain your oral health to reduce your long-term dental costs. However, if you are not using your insurance to its full potential, you are missing out on a valuable savings opportunity.
At the end of the year, your benefits will expire. They do not carry over for accumulation from year-to-year. Not to mention, you have paid into them each month and you will not be reimbursed for that amount. If you do not maximize your policy's value, you will have essentially been throwing money away over the months.
Maximize Your Dental Benefits
Since you have paid into your benefits all year, why not use them? Choose an in-network dentist in your area to receive discounted rates. By using an in-network dentist, they have pre-negotiated rates with your insurance company to reduce the amount you need to pay out-of-pocket.
If you have already paid your deductible for the year, you do not have to delay getting the care you need. Your insurance company will cover their responsible portion of the treatments to keep your teeth and gums healthy.
To ensure that you are not caught with an unexpected bill, your dentist will work on your behalf with the insurance company. In addition to pre-authorizations, they will file the necessary paperwork for reimbursement, so you can visit the dentist without the fear of a hidden expense.
Get a Healthy Smile Today
While you plan for the upcoming holidays, take the time to keep your oral health at the top of your priority list. Use your remaining dental benefits before they expire by scheduling an appointment today.
About Dr. Byron McKnight
Dr. Byron McKnight is a trusted dentist in the area who is committed to providing exceptional results. Supported by extensive training and qualifications, he will help you achieve a healthy smile. If you have any remaining dental benefits, contact our office today to maximize their value before the year ends.
Comments Off

on Get the Most Out of Your Dental Benefits with Your Dentist in Mesquite
No Comments
No comments yet.
RSS feed for comments on this post.
Sorry, the comment form is closed at this time.