June 16, 2017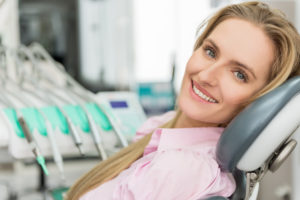 You know that you are supposed to visit your dentist in Mesquite every 6 months for preventive care; however, if you have certain fears, even a dental cleaning is not an easy experience. When you live with anxieties and phobias that are related to dentistry, you probably put your appointments on hold until after a serious problem has developed. Dr. Byron McKnight understands that you have a unique comfort level when it comes to your appointments. He does not want to see you put your oral health at risk due to these discomforts. To make your visits easier, he offers sedation dentistry to help you relax.

Overcome Your Dental Fears
Dental fears and phobias are a leading reason people put their care on hold. In fact, it is estimated that as much as 15% of Americans avoid their dentist due to these issues. They can be the result of several different factors, such as a poor experience in the past, embarrassment, or the fear of pain or needing an invasive treatment. However, it can also be due to the environment. It is not uncommon to feel uneasy about the sights, sounds, or smells of the office.
No matter the reason behind your fear, sedation dentistry in Mesquite can put your worries at ease. In addition, Dr. McKnight can also cater to those who have other unique needs, such as a strong gag reflex, difficulty laying in one position for too long, or those who have disorders of the temporomandibular joint. Sedation can also be used if you need lengthy or invasive treatments to help ease your discomfort.
Benefit from Sedation Dentistry
Dr. McKnight offers two options to help you during your appointment. Using an oral conscious sedation, Halcion, you will feel comfortable and relaxed. You will take the medication prior to your appointment so you will need to have someone drive you to our office. As the medication takes effect, you will begin to feel drowsy, but you remain conscious. However, you may drift off to sleep as you reach a high level of relaxation. After your appointment, the sedative will wear off within a few hours.
If you need a more invasive treatment or have extensive fears, Dr. McKnight will enlist the help of an anesthesiologist to provide IV sedation. This is delivered through an IV, providing a greater level of control to cater to your individual comfort level. You will not feel any pain or discomfort as your fall into a relaxing sleep. After the procedure, the medication is stopped and you will awake quickly.
When sedation is used, we closely monitor you throughout your appointment to ensure your safety and well-being. We will give you special instructions to follow, such as not eating 12 hours prior, as well as aftercare directions.
Enjoy the Dentist Today
If you are ready to stop fearing the dentist, it is time to see how sedation dentistry can help you. Contact our office today to schedule your appointment to make your oral health a priority.
Comments Off

on Don't Fear Your Appointment with Your Dentist in Mesquite
No Comments
No comments yet.
RSS feed for comments on this post.
Sorry, the comment form is closed at this time.