June 14, 2023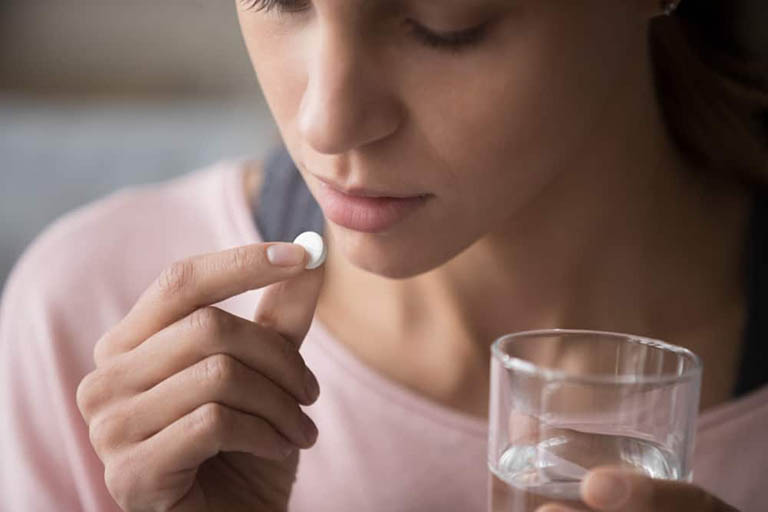 When beginning a new medication, the process often entails trial and error. It can be challenging to find a medication that works effectively with minimal side effects. Unfortunately, certain medications can increase the likelihood of specific oral health conditions, such as tooth decay. If you're interested in learning more about which medications fall into this category and how to counteract their effects, then keep reading.
Which Medications Lead to Tooth Decay?
Regrettably, tooth decay can stem from various issues, making it a common appearance in lists of side effects. Here are a few common categories of drugs that can potentially erode your enamel:
Chemotherapy: Chemotherapy is a medical treatment that uses powerful drugs to target and destroy rapidly dividing cancer cells in the body. Certain chemotherapy medications, such as methotrexate, may cause inflammation of the mouth's interior lining, increasing the risk of tooth decay.
Immunosuppressants: These medications are commonly prescribed to patients with autoimmune conditions or after surgery, and some can cause swollen gums, while others promote the growth of bacteria in the mouth.
Antihistamines: These medications, used to suppress allergies, can reduce saliva production, which is essential for cleaning food particles from the mouth, leading to an increased risk of tooth decay as the food particles linger.
How to Counter These Effects
If you're taking any of these medications, it's crucial to be extra vigilant in preventing tooth decay. Prioritize your dental hygiene by brushing at least twice a day and flossing daily to remove plaque deposits. Using an antibacterial mouthwash can also help flush out any lingering food particles and maintain oral health.
Afterward, it's essential to schedule regular checkups and cleanings with your dentist. They will ensure your teeth are in good overall condition and clean areas that may be difficult to reach with regular brushing.
If you've been prescribed any of these medications by a doctor, it's crucial to follow their advice and adhere to the treatment plan diligently. By being conscientious, you can enjoy the benefits of the treatment while still safeguarding your oral health.
About the Practice
If you reside in the Mesquite area and need help keeping your pearly whites in good condition, Dr. Byron McKnight and his skilled team are ready to assist you. Their office is equipped with the latest dental technology, and they provide affordable services to ensure that patients have accessible dental care that meets their satisfaction. To schedule an appointment with Dr. McKnight or to learn more about dental fillings and crowns, contact his office at (972) 698-8000 or visit his website.
Comments Off

on Medications That May Lead to Tooth Decay
No Comments
No comments yet.
RSS feed for comments on this post.
Sorry, the comment form is closed at this time.