April 3, 2017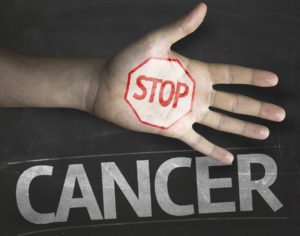 Did you know that oral cancer is one of the deadlier forms of the disease simply because it's often caught too late? When compared to other more well-known presentations of this disease, people are not as aware of the dangers of cancers of the mouth and throat. That's why the American Dental Association (ADA) and Byron McKnight DDS, your premier dentist in Mesquite, focus on prevention and early detection of this condition by participating in Oral Cancer Awareness Month this April.
What Causes Oral Cancer?
To begin, Dr. McKnight likes to educate his patients on the risk factors and causes of oral cancer. This disease impacts 45,000-55,000 Americans each year, and you increase your odds of developing this condition with the following factors:
Tobacco Use – Smoking or using tobacco in any of its forms (e.g., chewing, dipping, snuffing, etc.) is a primary factor for being diagnosed with oral cancer. Quit today and you'll not only save your smile, but also your lungs, your heart, your blood vessels – basically your entire body.
Alcohol Consumption – There seems to be a connection between people who use alcohol to excess and cancers of the mouth and throat. And, there is a bigger link when people smoke when they drink. Try to enjoy no more than 2 alcoholic beverages per week.
HPV Exposure – Coming in contact with the strain HPV16 can create a risk for developing oral cancer. Talk with your doctor about getting vaccinated, limit partners, and always practice safe sex.
Genetics – As you would expect, there is sometimes a genetic link between oral cancers. Be honest with your family dentist in Mesquite, since early screenings can be especially helpful for people with a hereditary predisposition to this disease.
Gender – Although we're not sure how much lifestyle choices impact the results of this research, studies have shown that men are more likely to be diagnosed with oral cancer. To stay ahead of this disease, get screened at a younger age.
How Can My Dentist Help Me Prevent Oral Cancer?
Since oral cancer is most often diagnosed in a routine dental visit, seeing your dentist at least twice a year can give us a better chance of detecting this condition when it is still easily treatable. And, make oral cancer screenings part of your regular preventive care.
Right now, at the five-year mark, people with oral cancer only have a 50% survival rate. Like we mentioned before, this is because the condition is often detected later on when treatment is complicated. But it doesn't have to be this way – we can prevent oral cancer and changes these statistics with regular screenings. They may only take a few minutes, but can mean a lot to your smile.
Now that you know how important regular oral cancer screenings are, schedule your appointment with Byron McKnight DDS – we'll protect your smile and your health.
Comments Off

on Oral Cancer Awareness Month With Your Dentist In Mesquite
No Comments
No comments yet.
RSS feed for comments on this post.
Sorry, the comment form is closed at this time.