April 14, 2016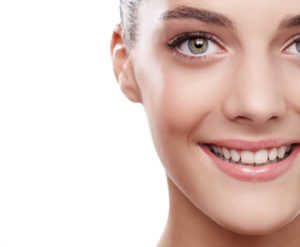 If you've experienced tooth loss, you've also experienced the challenges that come with an incomplete smile. When you have a missing tooth, your ability to eat and speak normally decreases. Plus, your confidence often drops because of the gap. You need to replace the tooth to regain your confidence while restoring your quality of life. Not to mention, tooth replacement helps protect your oral health from additional damage. Advancements in dentistry provide multiple options when it comes to replacing your teeth, including a dental implant or a fixed bridge, but which is the right option for you? We'll help you understand the differences between the two to help you replace your missing tooth.

Dental Implants vs. Fixed Bridges
Choosing a dental implant to replace a missing tooth offers a permanent solution that will function and look as your own natural teeth. A titanium post is surgically inserted into your jawbone. Once the implant has fused with the bone, an abutment is used to attach a custom prosthetic tooth. The false tooth will be securely held in place to regain your chewing function and a complete smile. Since the tooth is permanently inserted, there's no need to take the tooth out for cleaning and you will have no restrictions. Plus, it provides your teeth the support they need to stay in place while reducing bone and tissue loss from having a missing tooth.
A dental bridge involves creating a custom-made false tooth that is anchored in place by attaching it to adjacent teeth. The tooth will look great and function well. You will have less recovery time and predictable results while saving money when compared to a dental implant.
While an implant is the preferred option to treating tooth loss, an implant is more expensive than a bridge. Not to mention, you will have to undergo surgery to have the implant inserted. The process and recovery can take many months, whereas, you won't require surgery with a bridge.
On the other hand, a bridge is more affordable but will require enamel to be removed from the adjacent teeth. In addition, crowns will need to be placed on the adjacent teeth to hold the bridge in place. If you've previously had a crown, it will need to be redone. While bridges are highly successful, they are prone to causing tooth decay and gum disease. In the end, they are less durable than implants and will likely need replaced.
Tooth Replacement Options
If you need a fast and affordable solution to tooth loss, a fixed bridge is the way to go. However, if you want to invest in your smile with a long-term solution, a dental implant is your best bet. However, no matter the option you choose, you will need to undergo a consultation to determine if you're a candidate for either treatment.
No matter the option you choose, we provide the comprehensive and complete services you need to replace a missing tooth with a functional and attractive solution. Contact our office today at (972) 426-9483 to schedule a consultation.
Comments Off

on Tooth Replacement: What are my options?
No Comments
No comments yet.
RSS feed for comments on this post.
Sorry, the comment form is closed at this time.